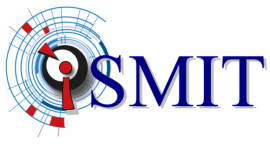 The 33rd Annual SMIT Conference
Organisateur: International Society for Medical Innovation and Technology (iSMIT) and Oslo University Hospital
Lieu: Radisson Blu Scandinavia Hotel, Oslo, Norvège
inscription:
aller
Due to the ongoing Covid-19 pandemic in Norway and the rest of the world, the Organizing Committee has decided to move the 33rd Annual SMIT 2021 Conference to January 17 – 19, 2022.

The Organising Committee believes that the cornerstone of the SMIT Conference is the fruitful personal meetings between professionals, and this can only be achieved by physical conferences.

We hereby cordially invite you to join us in Oslo in January 2022.

The 33rd SMIT Conference will have a special focus on topics like Hybrid Operating rooms, Artificial Intelligence, Innovation in Healthcare, Minimally Invasive Therapy and Intervention, Value-based Healthcare, Robotic Surgery and Automation, Surgical Navigation and Visualization and Health Technology for Third world countries.

We anticipate that the 33rd SMIT Conference will gain interest whether you are a medical doctor or engineer from different technological disciplines. We aim to bring together doctors and engineers with a special interest in medical technology and minimally invasive therapy.

At this conference, we also hope to give the industry an excellent showcase of the latest research, knowledge and products within the field of minimally invasive therapy to national and international stakeholders.

The conference will be held at Radisson Blu Scandinavia Hotel. The main venue is large enough that the hotel can accommodate for current social distancing rules and take all necessary safety measures and precautions. We will offer workshops and live streaming from our advanced hybrid-ORs at The Intervention Centre at Oslo University Hospital with possibilities for hands-on experiences.

Due to the ongoing COVID-19 pandemic, we have decided that the SMIT2021 Conference will be executed as a physical conference coupled with an online conference that allows for both in-person and remote delegates to attend. This dual-solution makes SMIT2021 more resilient to potential changes in official health advice and government-imposed restrictions, as well as being a more inclusive conference for attendees that cannot attend in person due to other reasons.

We look forward to see you in Oslo!